Two staples in the auto industry, recruiting and training, as personified by Automax Recruiting & Training and Ziegler SuperSystem has teamed up to offer a comprehensive training package for auto dealers all across the country.
"This will allow more dealers across North America to have access to Ziegler SuperSystems and will create profit opportunities
[for auto dealers] that may have only been dreamed about." Says Craig Lockerd of Automax
"It also brings Jim's clients the chance to professionally recruit and initially train salespeople at their dealerships, the AutoMax Way!"
Ziegler Supersystems & Automax Recruiting & Training
With this partnership auto dealers across the country, in Canada and in Puerto Rico have access to one of the most comprehensive recruitment and training programs available. Auto dealers are always on the lookout for better ongoing training opportunities to sell more cars and increase their bottom line. With this partnership they have access to hiring as well as initial and ongoing training for both their sales force and management team.
"This is exciting stuff," Says Ric Morrow, an automotive sales training consultant, "This is probably one of the biggest announcements the auto industry has had in awhile, this changes everything!"
What this means to an auto dealer is they now have access to a total sales force training and recruiting package, without having to hire multiple companies. This reduces expense, training style clashes and increases both training rate adoption and sales force retention. The magnitude of this partnership will be felt throughout the auto industry and is already making it's waves through social networks as the word spreads.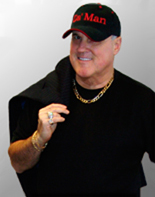 All of this will be accomplished through ongoing communication and cross training of key personnel at both Automax Recruiting & Training and Ziegler SuperSystems. Ziegler SuperSystems will utilize the proprietary Automax recruitment and initial training system to find and hire the right students and Automax Recruiting & Training will utilize the ongoing Ziegler sales and management training systems to further grow and develop the sales force of their dealer clients.
Are you ready to get started? Are you ready for explosive growth? Then contact us HERE.